Covid-19 Learning. Did we make the grade?
With questions looming about how the new school year will look, let's review distance learning results.
First of all, congrats moms and dads! You rolled up your sleeves and made the best of a very rocky and uncertain time to get distance learning results. If you're like me, you managed a full-time job and helped school your kids at the same time, all at home!
How did it go? Well, you may agree with the assessments of more than 3,000 parents of a child with special needs who were surveyed in April 2020. After COVID-19 closed schools in the United States, Wrights Law, in collaboration with Diance Willcutts, LLC, surveyed distance learning results for children with disabilities. The survey included parent respondents from 49 states and the District of Columbia. Here are some findings.
Most children received special education services.
Sixty-nine percent said their districts were providing special education, however many parents also reported their child received minimal services or an amount far less than the child's IEP called for.
At-home special ed education looked different during Covid-19 learning.
38% had paper packets sent home,
58% participated in independent learning on the computer,
67% had check-ins with a teacher
44% of families reported that their children were receiving synchronous online therapies, such as speech/language, occupational therapy, and counseling
Only eight percent of families believed their children made progress during distance learning, while 49% reported regression.
Many parents noted concerns about distance learning.
Minimal to no direct communication with their children's teachers.
Not having enough time to support their children's distance learning.
Not qualified or prepared to take on the teacher's roles.
Dissatisfaction with pre-recorded lessons.
Need school-provided technology and/or inadequate internet connectivity.
work was not sufficiently modified.
Need for social opportunities.
Materials were not well-organized.
Felt their child was getting "busy work."
Parent's offered suggestions to improve distance learning results:
More teacher-led, synchronous instruction, and therapies through platforms like Zoom and Google Meet.
More interactive (synchronous) learning with 1:1 time with the teacher and related services providers and classes in small groups or traditional sized classes.
An increased amount of service time, comparable to the time in the IEP.
Better communication with their child's teachers and staff.
Supervised live video chats to provide students with social opportunities.
Training for parents and their children's teachers on the technology/platforms being used.
Training for teachers in strategies for effective distance learning.
Parent coaching so they can better support their children.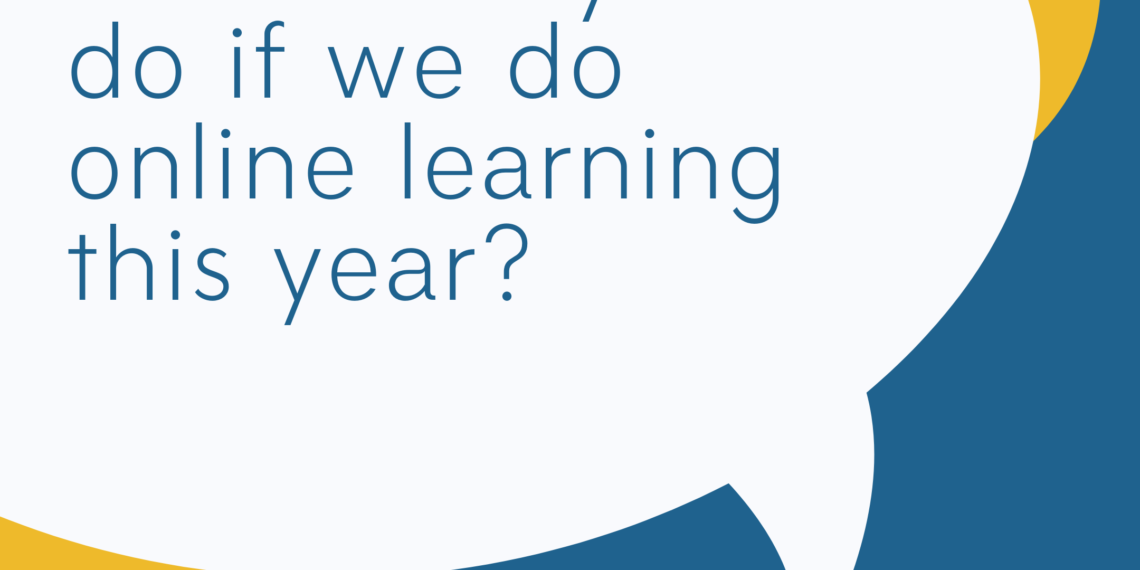 Several families of children with severe disabilities stated that their children could benefit only from in-person programming and in-person therapies and instruction, either one on one in-home, at school or in small, social-distanced small groups.
The full summary is located here.
How will you approach distancing learning if it goes into effect this year?