Parents of children with special needs are worried about the future. Person centered planning eases their anxiety.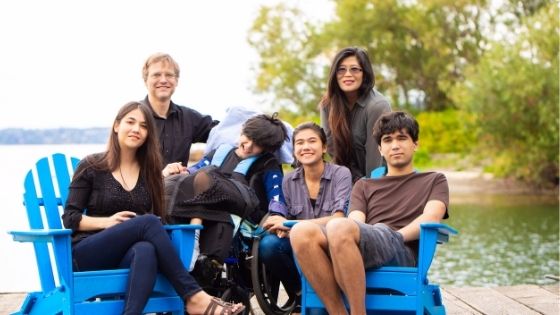 You want your children to succeed in school, find a job that fits their interests and abilities, develop hobbies, and build meaningful relationships. Yet you know that those goals are not a given for children with disabilities.
You are concerned that you don't know all the steps involved with future planning and might not be able to afford the resources to help your child truly thrive and enjoy a happy, fulfilling life.
Planning for your child's future feels scary and overwhelming because there is so much to focus on today! It is easy to put future planning off until someday.
Without a plan, it is hard to have peace of mind, and you are burdened with concerns about what the future is going to be like for your child—and your entire family.
What does a comprehensive plan look like?
Long-term financial and legal planning is critical for families with children with special needs, but these elements are only part of a comprehensive life plan. A comprehensive special-needs plan considers all areas of an individual's life.
This planning should start at an early age and include the individual with a disability. Person-centered planning includes the family member with a disability in the planning process.
What is Person-Centered Planning?
Person-centered planning is the process of building a good life for your child around what is important to them. It includes elements of a good life such as friendships, home, work, recreation, the pursuit of skills and interests, community, making a contribution, good health, romance, and personal choice. We want this for ourselves and we want this for our children.
Our loved ones with a disability need support and a plan to experience these essential elements because they face limitations caused by negative stereotypes, limiting beliefs of others, and segregation. In the past, life after high school often meant group homes and day programs. I work with families who desire more for their family members and are ready to design a life of joy.
Person-centered planning is an intentional life plan built on what is important to our family members with a disability and carried out by a support team.
Person-centered Planning Includes:
Listening deeply to our family members to understand what is important to them.
Crafting valued roles for our family members around their interests and bringing them opportunities.
Creating detailed life plans
Gathering a circle of support
Problem-solving and working around hurdles