When it comes to managing time, budgets, or calories, it's all about the numbers.
We all have the same amount of minutes and hours each day and learning how to manage those hours will help us make the most of them.
Daily routines and systems are the keys to forming good habits, building self-discipline, and establishing order. Finding the right system for time management for busy moms can make a big difference in your day and allow more time for you to create joy and purpose in your life.
Morning Routines
A lot of coaches will suggest you set up a morning ritual or routine, a time for you before you start your day. If you are like me, restless sleep due to a wandering special needs child and busy mornings of getting three kids to school and myself to work make a "morning routine" very hard to commit to.
Before the COVID lockdown began on March 13, my morning ritual typically began after I got everyone off to school, and I'd leave for the office. On my commute, I would listen to the daily readings and say my prayers and listen to a motivational Podcast.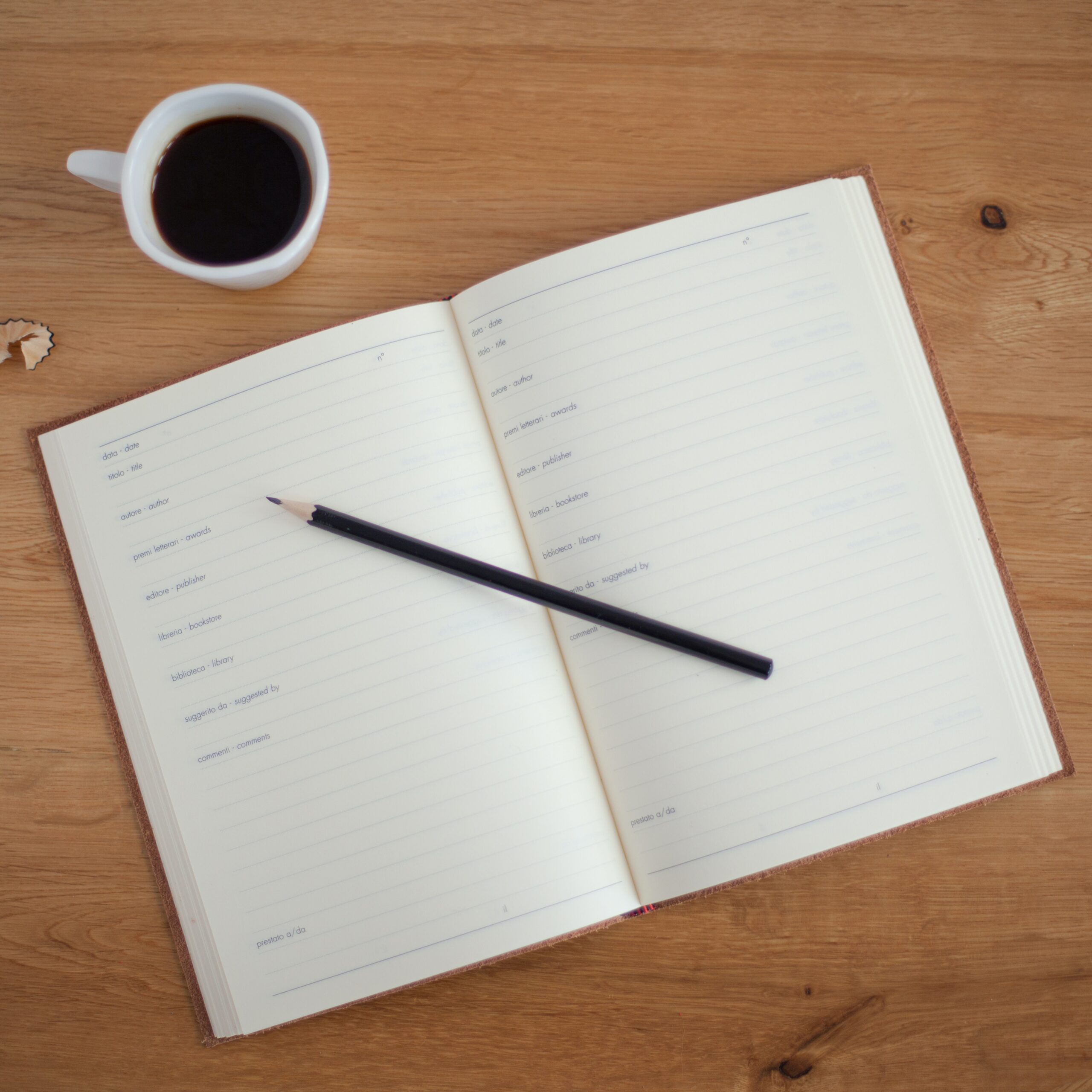 Once I got to my office, I'd get my coffee and sit down with my journal and planner and set my intentions and focus for the day. Then I'd dig into my work.
I got my exercise and "me time" listening to my favorite podcast or audiobook over lunch while walking several city blocks. I had time to transition from work to home on my afternoon commute.
Then with no notice, that schedule was blown up! Everything was canceled. All of sudden, we had to balance, working virtually, and overseeing crisis schooling. There were no longer pockets of time to snag in a few moments for me.
Whoever thought I'd miss my commute?!
Change Can Wreck Your Routines and Habits
Our family schedule has changed a few times this summer making it difficult to get into a routine. As things began to open up, I added taking a child to camp and taking another to work in the mix of my own workday and other activities. I kept trying to set up a time for exercise but the changing plans made it difficult to set up systems and routines. I felt lost and overwhelmed.
Studies show routines and systems help us reduce stress, set priorities, and meet our fundamental needs. This requires planning, thinking ahead, and having a plan B. Let's face it, we all function better with a routine. When the family has a plan for how to manage their time a huge amount of stress and anxiety is relieved. Additionally, when each family member knows who should do what, when, in what order, and how often, power struggles may be minimized.
Would you like to become a better scheduler?
Time blocking is one technique I have been applying to my schedule. School started back virtually this week and I have the added role of teacher's aid. We are trying out a new time block system to help us manage. Actually, time blocking is a lot like a school schedule! Basically we have different time blocks in the day allocated for different activities. I will have altered schedules for weekends, vacations, and holidays.
Weekdays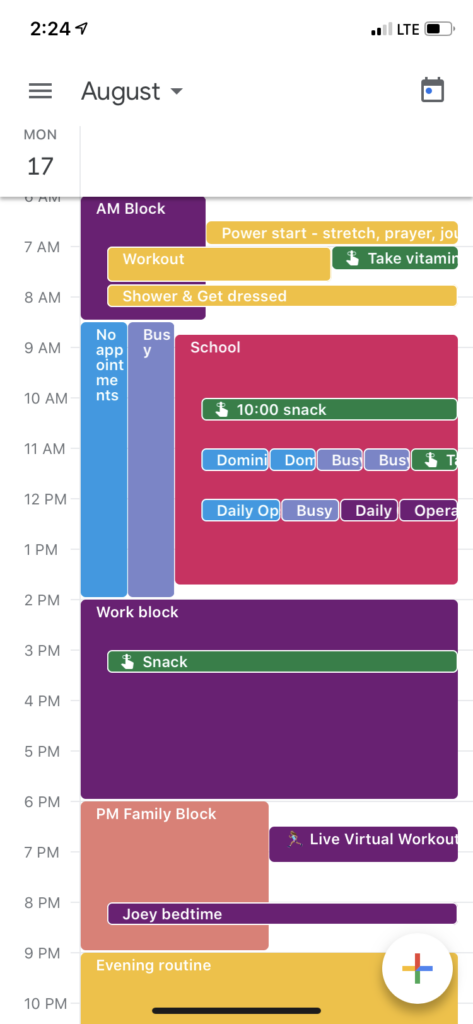 6:00 – 8:30 – Morning: The morning block is time for prayer, exercise, morning chores, breakfast. and getting ready for the day ahead
8:30 – 2:00 School: School block is when we are in our home classroom and doing school work along with our virtual schedules. On Wednesdays, there is no structured school so I am focusing on the kid's needs and housework during this time.
2:00 – 6:00 Afternoon: This block is when the kids will have a snack, play, and do afternoon chores
2:00 – 6:00 Work: My work block is when I can do client work and business building activities
6:00 – 9:00 Family time: The family block is when we are generally all home together. It includes mealtime and bedtime routine for the kids.
9:00 – 11:00 Evening: The evening block includes time with my husband, watching our shows, and my bedtime routine.
We are day four into this schedule and so far the schedule part is working! I feel much less anxiety about all of the things on my plate and I am able to plan my to-do list according to these blocks. I even blocked out these times on my Google Calendar so I can visually see the order of my day.
Your Turn
I'd love to hear your tips for time management for busy moms. Have you tried time blocking? I am happy to help you figure out a workable structure for your day! Please comment below!