Dezined4Joy helps special needs families survive, thrive, and live a life of joy. I work with parents and individuals through coaching, vision mapping, life planning, and person-centered planning to create an intentional and joyful life.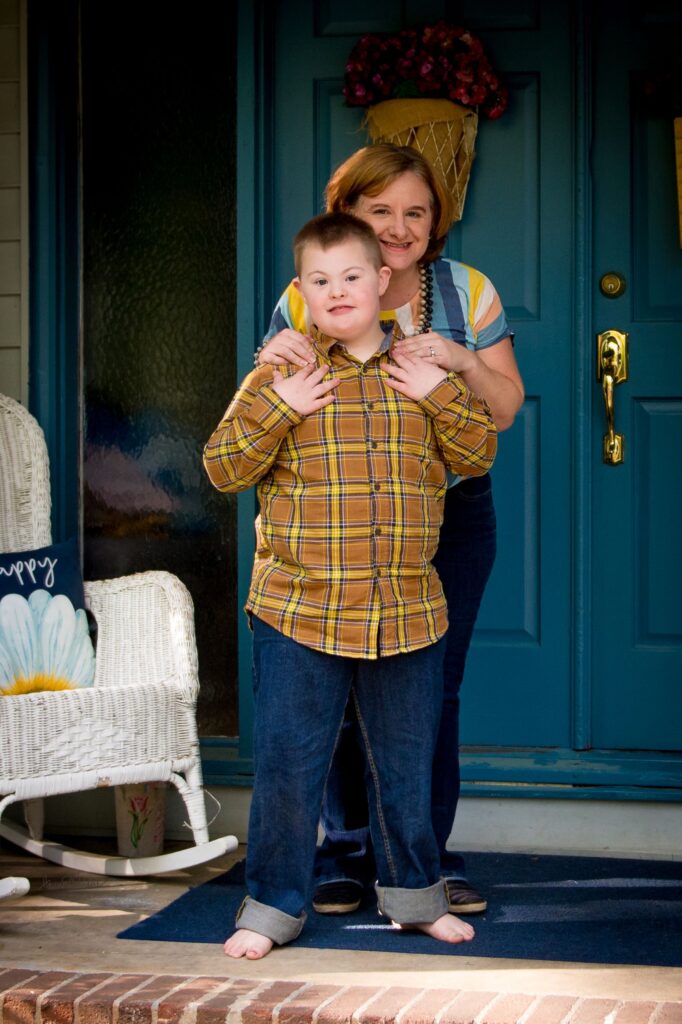 Introduction
My name is Jennifer Sheran. I am a mother of three and my youngest has Down syndrome.
The day we got the news that our newborn had Down syndrome, my husband made a plea.
"Now don't run out and get involved in every organization," he said.
He knew a whole new journey, a new purpose had already started for me.
Why Dezined4Joy
Soon after Joey was born, as my husband suspected, I joined the Down Syndrome Association of Atlanta. I eventually served on its board for six years. I put my professional background in communications to use for our local DSAA and GiGi's Playhouse for a couple of years. I also held the position of marketing director of a nonprofit serving people with developmental disabilities. During that time, I became a Partners in Policymaking graduate and regularly advocate for issues supporting individuals with developmental disabilities.
Along the way, I have talked with dozens of parents. They face struggle, surgeries, loss, loneliness, discrimination, and ignorance. Yet they embrace the community, love deeply, become advocates, and rise above.
Parenting a child with special needs comes with additional challenges and aspirations. We worry about our kids' health issues, behavior challenges, education access, progress, and inclusion, fitting in, independence, future, and how all of this will affect siblings. We also have additional financial challenges and the realization our empty nest years may never actually be empty.
I started Dezined4Joy to help special needs families create their best life. My mission is twofold:
To empower special needs parents to survive, thrive, and design their own lives of joy.
To facilitate individuals with disabilities to thrive in their community and live a life they designed with their loved ones.
Behind the Name Dezined4Joy
I am inspired by how many of my friends with Down syndrome and other developmental disabilities have an innate presence of inner joy. They freely express complete delight in the beauty and the comedy around us that many of us miss. My son's smile, cheers of joy, and infectious laughter fill me with moments of pure joy every day.
It was at a funeral of a sweet angle who was gifted with Down syndrome, and in her short life gifted so many with joyful memories, that it hit me. We are all designed to experience that kind of joy. Our special loved ones just might be more in tune with it than the rest of us.
My vision is to create a world where there is appreciation, inclusion, and acceptance for people living with disabilities. We can get there by teaching the valuable lesson I learned from my son – we are all designed for joy.